5 Things Your Chiropractor Wants You to Know About High-Heel Shoes
Something many people agree on is that high-heeled shoes are attractive. They make your legs look longer, the muscles look a little more defined, and they create that little sway when we walk in them.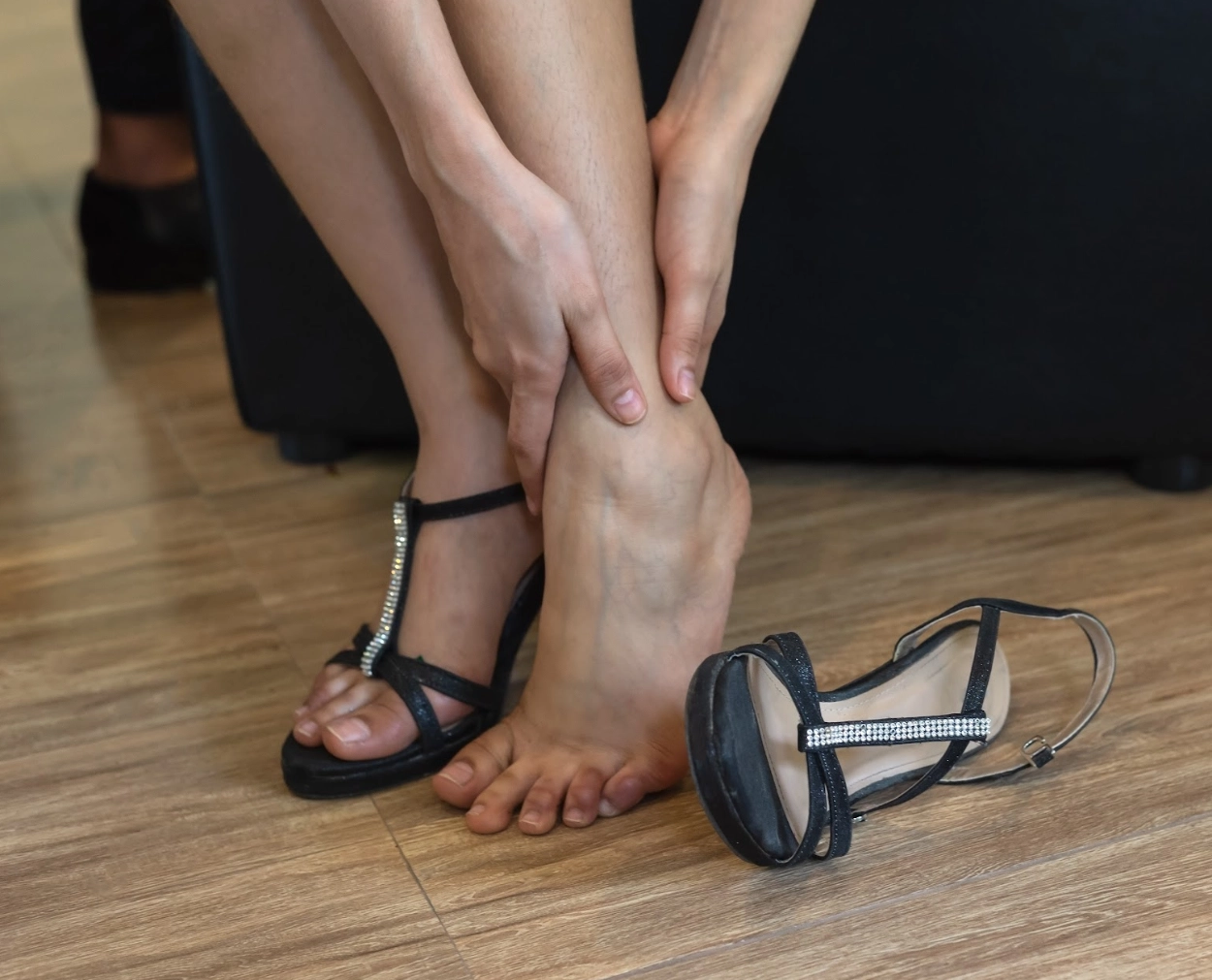 Before you get out the heels for everyday living, having these five facts about heels is essential.
Heels will shorten your calf muscles. They can make them short and compact, which is a part of the appeal. But mechanically, this can cause problems like plantar fasciitis and can put too much pressure on the ball of your foot, causing pain. To ensure you do your best to prevent long-term issues, stretch your Achilles, peroneal muscles, and calf muscles. This can be done quickly and discreetly by simply taking the shoe off, pointing your toes down and up, and gently rolling your ankles. The goal is to avoid permanent changes to your muscles and your gait.
Keep your time in heels to a minimum. Prolonged wear should be considered; the longer you wear high heels, the more damage will be done. If heels are a must for a prolonged period, consider bringing flats or runners to change into if the chance arises to switch footwear.
Heels change your posture. Your body was not mechanically designed to carry the brunt of your weight on the ball of your foot. Wearing heels changes the alignment of your spine because the mechanics of your feet and legs are altered, and your body is trying to maintain balance. Be mindful of your posture while wearing heels, with your shoulders, back, and abdomen tucked in, and an attempt at evenly distributing your weight onto your entire foot – without losing balance, of course!
Heels cause bunions. No, I'm not kidding. Wearing heels can cause bulges at the base of your big toe, which can be painful. Suppose you have ever experienced a bunion or bunion removal. In that case, I'm sure you'll consider how much time you spend in heels.
Heels with straps are better than heels without straps. If wearing heels is a must, it is much better to settle into a pair with straps to avoid the work your feet need to put into keeping the shoe on your foot. According to some of my patients, this unnatural tensing of the foot can be quite painful.
Comfortable Footwear is Aesthetic
Choosing comfort and practicality is always a good look. The cause of many injuries that chiropractors see are the result of choosing the way they look over comfort.
I am not suggesting you show up at a wedding in sneakers, but consider how much time you spend unnecessarily in heels. When you don't wear heels, be sure to have access to supportive footwear for the occasion or activity. Ensure you incorporate foot and ankle stretches and exercise in your routine, and when/if possible, go for walks on the sand. The soft surface of sand causes your body to use more muscles, thus creating a stronger foundation for your feet and ankles to support your body.
I hope these five things your chiropractor wants you to know about high heel shoes have helped you to consider your practices when you do indulge.
A Chiropractic Guide to Acute vs. Chronic Pain
Unfortunately, experiencing pain is a part of life. Your chiropractor has likely seen everything from stubbed toes to broken bones, headaches, to concussions. More importantly, do you know the differences between acute and chronic pain and when to consult a healthcare provider concerning either?
Acute Pain
Acute pain occurs when we hurt ourselves or experience headaches, arthritis, or broken bones. Acute pain is normal, and it is our body's way of alerting us that something is wrong or an injury has occurred. These instances of pain can be mild or excruciating. Still, the key is that the pain gets better over time until it improves completely.
Chronic Pain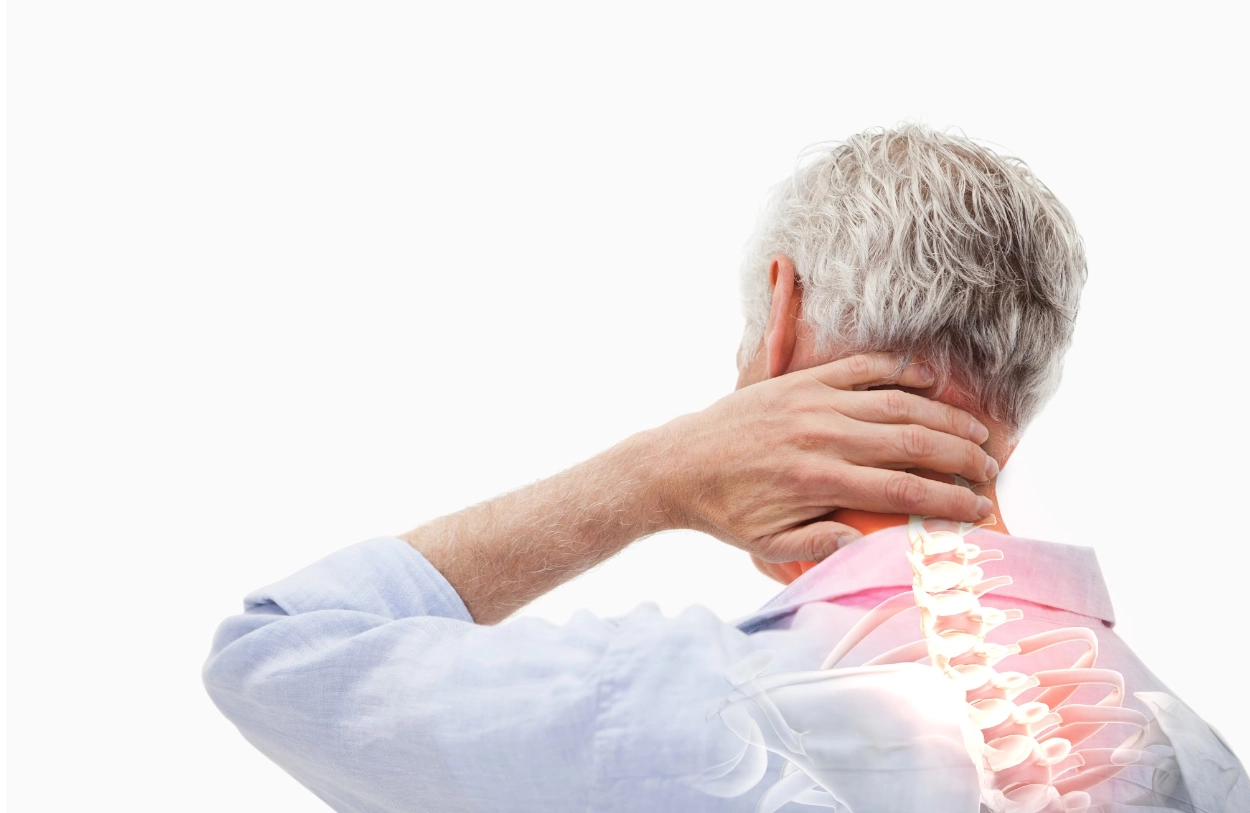 Chronic pain occurs when the pain does not go away, dissipate or improve over time. The pain is the illness. Diagnosis can take time and is often following months or years of pain. Chronic pain can become so debilitating that it can alter the nervous system, creating a greater sensitivity (or fear) to pain. Some examples of chronic pain include arthritis, sciatica, endometriosis, or fibromyalgia.
An Easy Way to Tell The Difference
Acute pain can develop into chronic pain, like when a broken bone does not heal correctly, causing long-term pain. In addition, some conditions naturally will become progressively worse over time, leading to chronic pain that was once acute and easier to manage. This is why preventative methods of managing pain are essential to our well-being.
Not every progressive condition can be managed in a way that prevents chronic pain. Still, there are certainly ways we can work to prevent further injury or the progression of painful symptoms in some instances.
Pain Management
One of the main components of chiropractic care is to minimize the use of pain medication when injuries are sustained. Being proactive in preventing pain is our goal, but treating pain with adjustments and movement is just as important. When pain medications are used to mask pain, the root cause of the pain is often left unaddressed.
Of course, in cases where the pain is preventing the person from being able to function through their day-to-day life, medication is required. However, the root cause still must be addressed to move away from the use of pain medication.
Chiropractic is Here to Help
Whether your pain is acute or chronic, your we can help you to develop a reasonable plan to move away from medication and move toward healing the actual cause of the pain. We are here to offer assessment, adjustment, and a well-rounded approach to healing with the least amount of unnatural or unhealthy intervention. Pain medication certainly has its benefits but is not designed for long-term use. The risk of dependency is a genuine concern, and side effects can be, at the very least, uncomfortable.
If you are someone who suffers from pain, acute or chronic, book an assessment with us to develop a plan toward a pain-free (or at least pain-reduced) life.